Liquefied Petroleum Gas (LPG)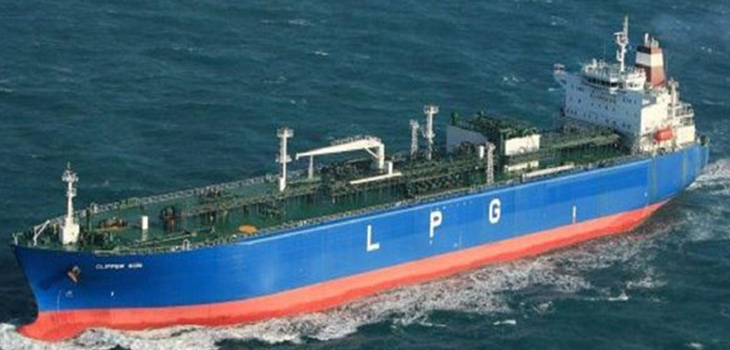 The global LPG market continued to grow in 2019, driven by rising supply from the US and increasing demand in Asia, especially in China and India. US exports rose dramatically to reach levels rivalling those from the Arabian Gulf. At the same time, the trade conflict between the US and China and US economic sanctions on Iran and Venezuela had a disruptive influence on trade flows, with China absorbing the vast bulk of supplies from the Middle East and the US becoming the supplier of choice for the rest of the world. These changes in turn created a tight freight market by increasing the aggregate length of voyages for LPG freight.
Trafigura's LPG team had a challenging year dealing with the impact of changing LPG flows and long-term purchase and supply agreements. However, on the shipping side we took delivery of four Very Large Gas Carrier vessels on bareback charter, which alongside our time charter fleet, give us a good position in current strong market. Further to this, we have continued to invest for the future with an order for the first LPG carriers able to burn LPG as a fuel. As well as being the most CO2 efficient LPG ships built to date this gives both the trading and shipping section of the book the most technologically advanced freight position in the market.
Looking forward, we are optimistic about 2020. In addition to upside in the shipping market, we see further growth in US exports following a wave of infrastructure investment and continuing market volatility. Towards the end of 2019, our global LPG trading team was restructured to enable it to take advantage of these conditions.
Looking ahead, we see volatility persisting into 2020, with the implementation of IMO 2020 creating an additional source of potential market dislocation as US supplies of naphtha and condensate continue to grow. We expect to maintain growth on the strength of our diversified global trading model.